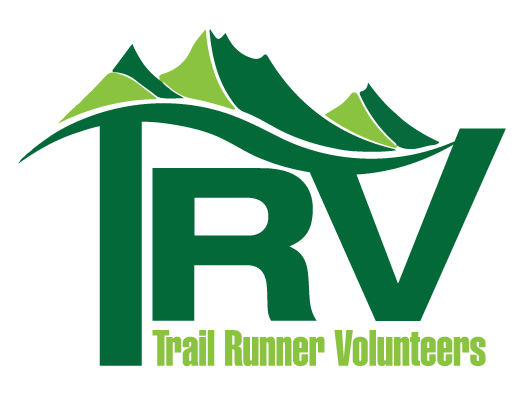 About Us
We love trails and want them to be better for everyone!
We're a group of runners who use our local trails and want to give back to make them better for all users. For as much as we may run, we're also hikers and bikers and welcome contributors of all types to work with us in conjunction with Jeffco Open Space to improve everyone's experience on our trail systems.
Events
We try to host events that work for people.
Sometimes it's weekday evenings in the summer, sometimes it's weekends in the fall. Where we work depends on project need, leadership availability, and of course you, the volunteer!
JeffCo Open Space events require signup on their Offero platform.
Are you with a group that wants our help to run an event? Contact us!
Trail Maintenance
Just like the roads we drive on, the trails we run, hike, and ride require maintenance.
We get together to work on anywhere from light maintenance—upkeep of existing trail features such as drainage, seen below—to trail construction projects that involve new trails, building rock walls, and more! We use tools like a McCleods, pick mattocks, rock bars, and shovels to shape trails in functional, sustainable, and enjoyable ways.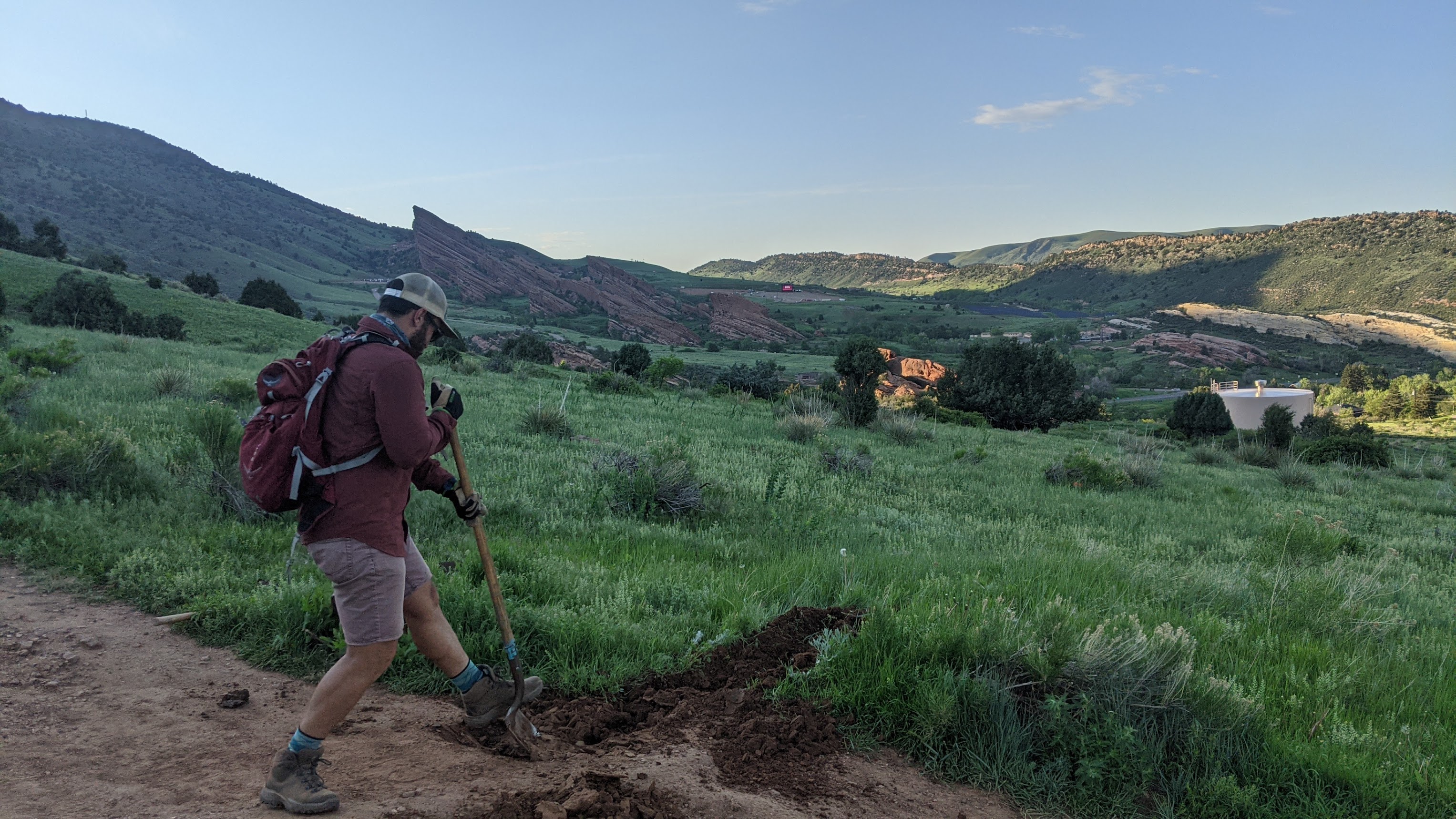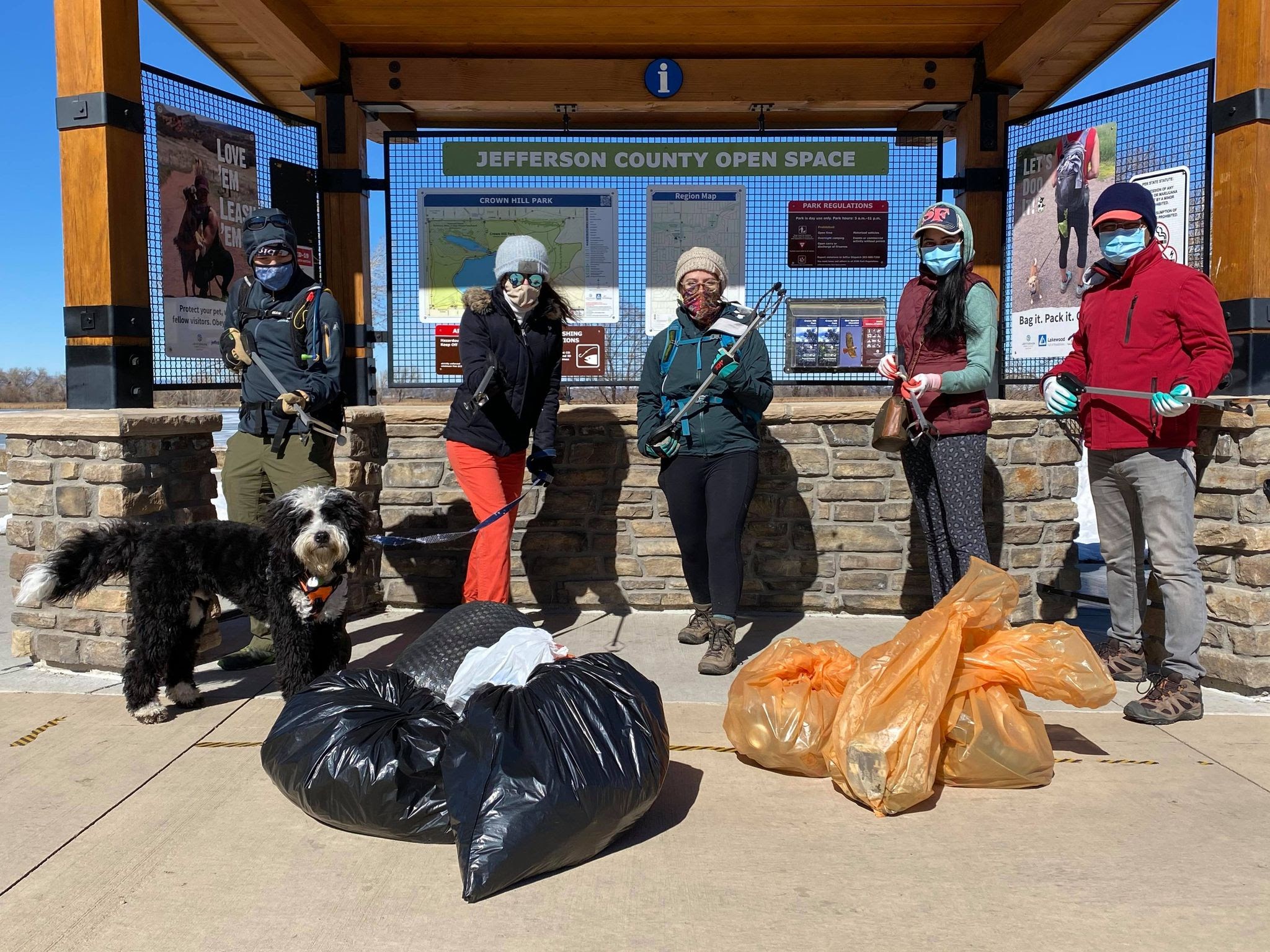 Cleanups
Keeping our open spaces clean is as much a part of trail work as digging in the dirt with tools.
Jeffco Open Spaces have seen a sharp rise in usage over the last few years, and with that rise comes more trash. Not everyone abides by the Leave No Trace principles, including "displose of waste properly," so we try to help out when we can.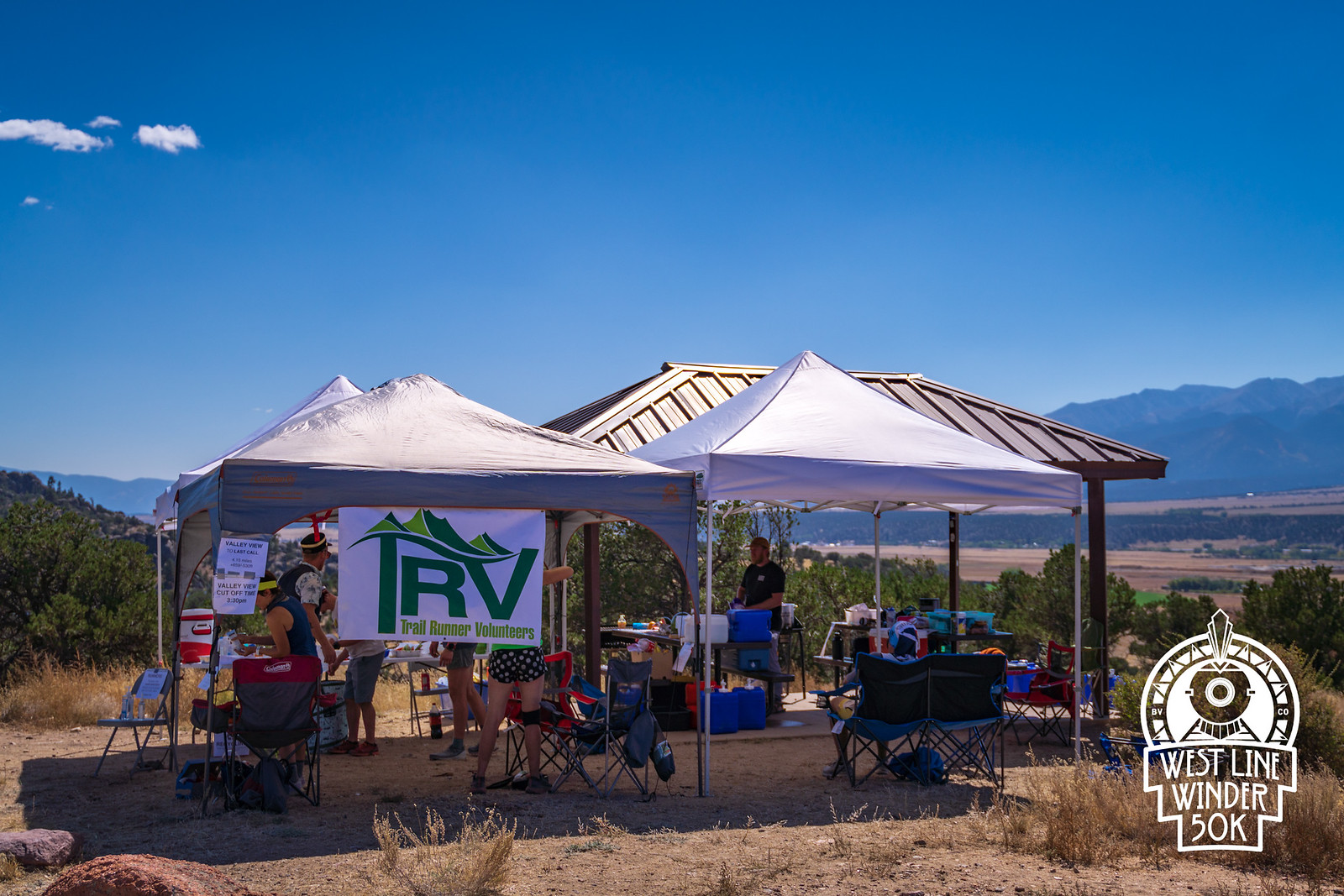 Aid Stations
When we aren't out working the trails, we're cheering on our community.
TRV volunteers love getting our hands dirty, but that's not all we do. We about helping runners all the time, including race day! We're currently working on next year's aid station schedule, so if you're a race director or volunteer coordinator in need of some extra helping hands, send us an email and we'll figure out how to best help!
Thank You!
Grants help make our work possible, and we'd like to thank the following organizations: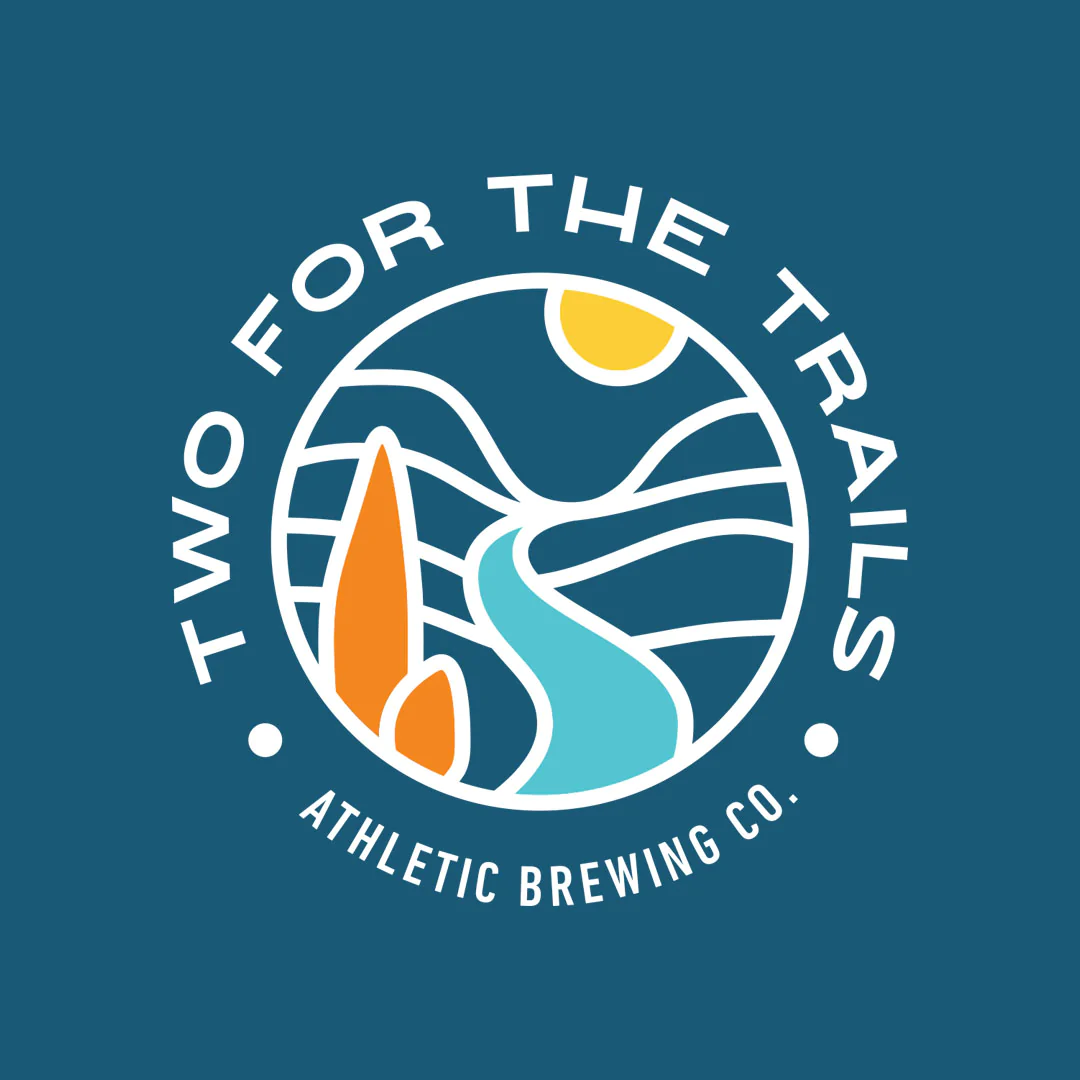 Athletic Brewing awarded us with their Two For The Trails grant in Summer 2022, enabling us to purchase several native plants and a backpack sprayer to complete a restoration project on the lower portion of the Castle Trail at Mt. Falcon Park.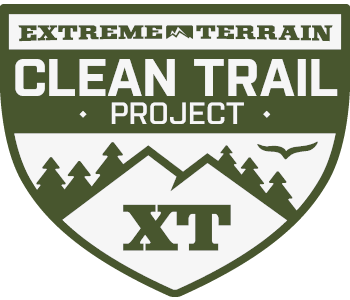 Contact Us
Questions or suggestions? We're open!